●

An Aeropress


●

Paper aeropress filter


●

Burr grinder


●

Scale


●

Timer


●

Filtered or mineral water (we recommend less than 50 mg dry rest per liter)


●

Thermometer


●

Stirring device


●

Mug or decanter


●

Awesome coffee of your choice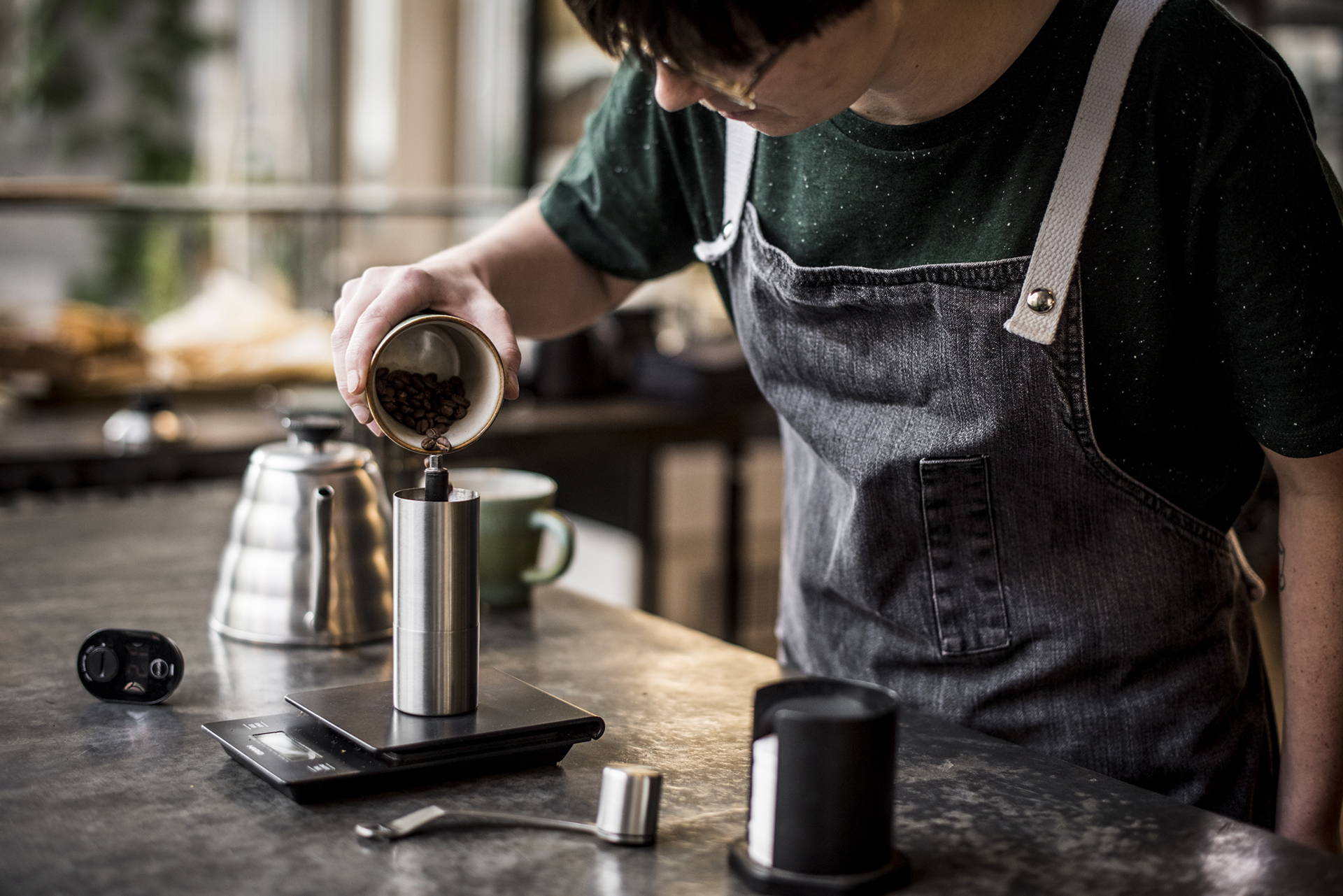 Weigh out 23 grams of whole bean coffee. Use a grindsize that is the size of coarse seasalt.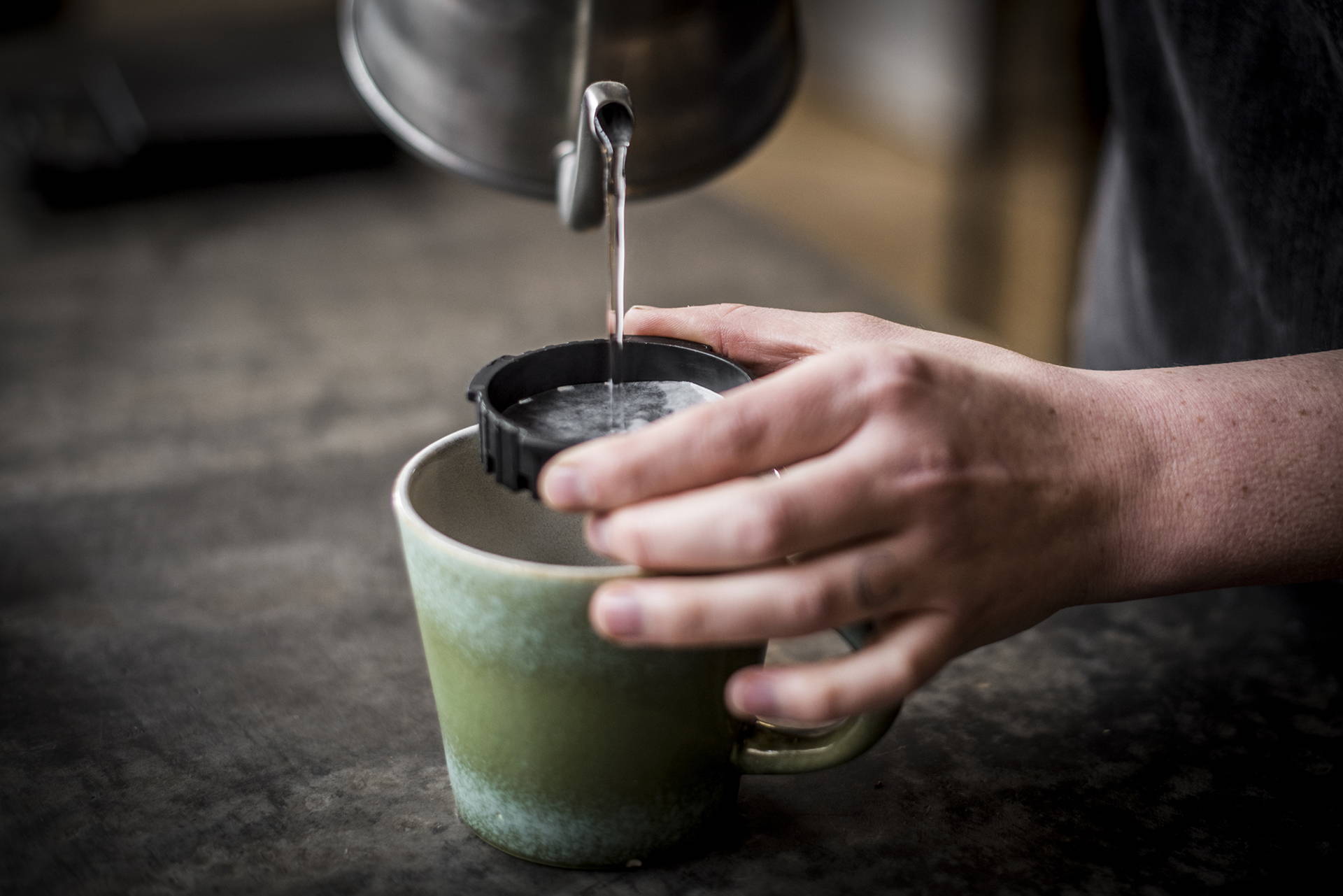 Thoroughly rinse the paper filter with hot water to get rid of paper flavor.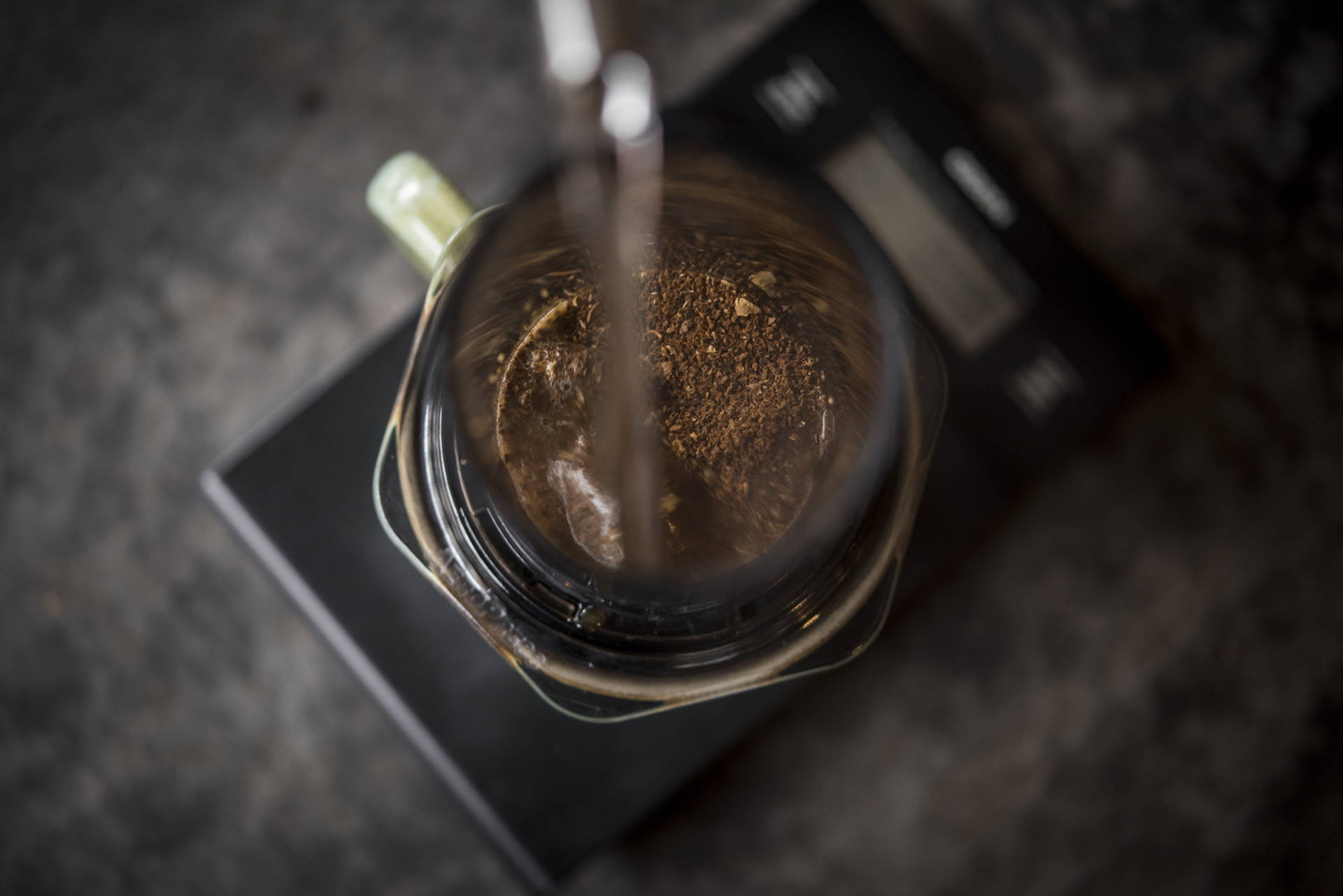 Use SPA water of 84°C. Add 240 ml of water in 15 seconds.

Place the top part on the Aeropress and wait for two minutes to press down.