WAY SPECIALTY COFFEE ROASTERY
INFO
Opening hours:
Monday - Friday 08:30-16:30
Address:
Dok Noord 4E 001
9000 Gent
Our WAY Specialty Roastery is situated in a beautiful, old industrial building at DOK Noord together with our espressobar. Besides the coffee bar, you can enjoy several of our coffee courses here.
The openness of the space gives a feeling of transparency and closeness between our roastery and the coffee shop.
---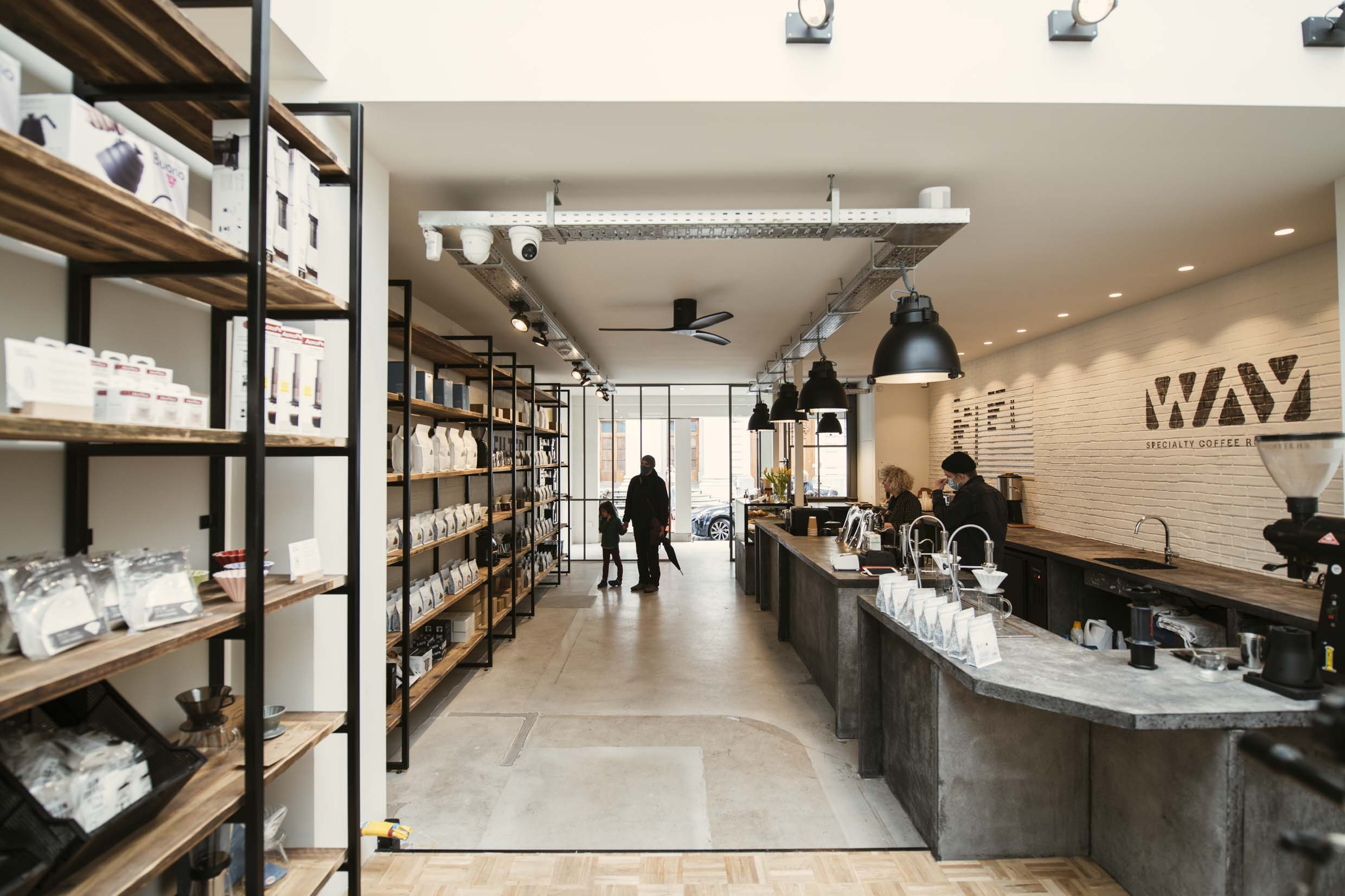 WAY SPECIALTY COFFEE SHOP
INFO
Opening hours:
Monday - Saturday 09:00-17:00
Address:
Voldersstraat 58
9000 Gent
This spring we opened our first coffee shop in the commercial city centre of Ghent.
We wish to give our guests a premium specialty coffee experience. You can buy coffee, gear and meet up with friends on the steps of the law university for a take away coffee and appreciate the craftsmanship and closeness coffee can give.